Onlymaker
8cm 10cm 12 cm Pointed Toe Slip On High Heel Pumps
Regular price
$38.49
Sale price
$69.99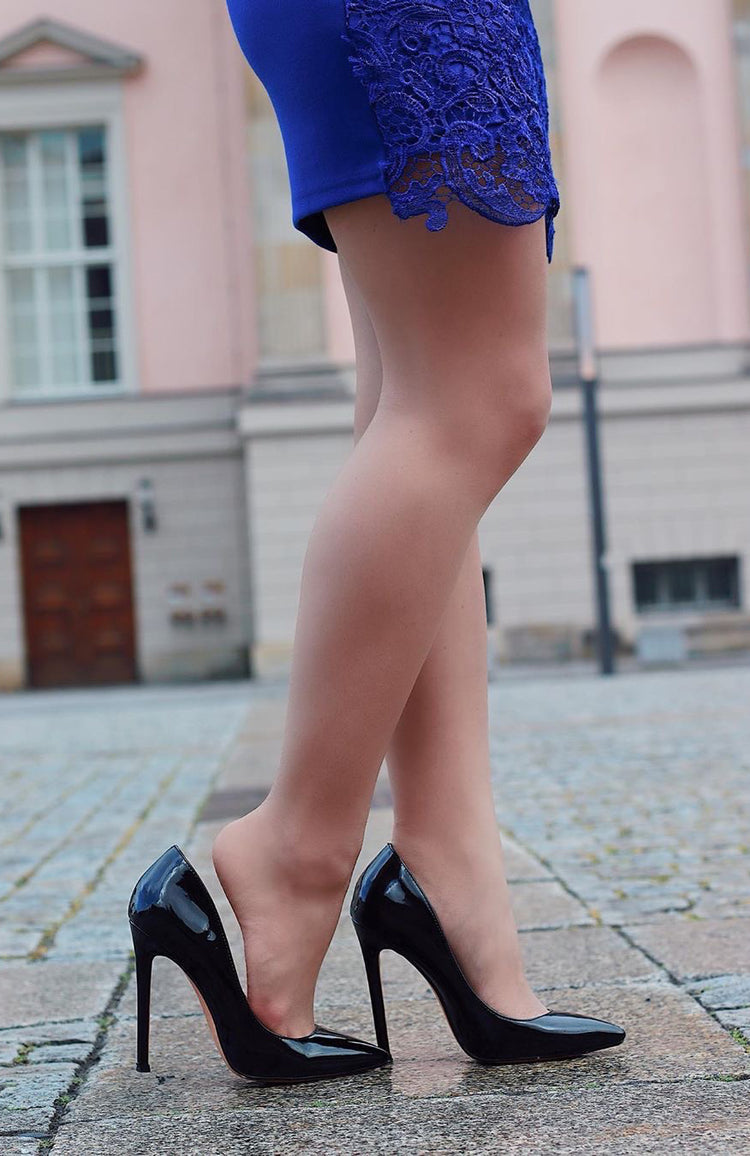 ---
Share this Product
True to size
I will be definitely ordering from OnlyMaker again. :)
Each shoe was individually wrapped in a protective bag - nice touch. A pair of heel-tip replacements was included, and a pair of stick-on cushions to protect your heel against the back of the shoe was also included. The padding in these shoes is fabulous, wow!
At first glance the sole material looked a bit cheaper (a subtle printed pattern) than I was hoping for, but I might be the only one that would notice or care. Aside from the sole material, the quality of the shoe is decent for the price. The patent looks great, and these heels are shockingly comfortable for a 12cm heel. I wore them to work today, and was impressed by all the foot padding.
I usually wear an 11, but based on reviews I ordered up - - - I wish I didn't. I think they would have fit perfectly if I had stuck to my usual size and ordered an 11. With the stick-on heel cushions I was able to make the size 12 work. The width on the 12 was perfect.
Amazing
Love the feel of them and super sturdy
Great shoes!
Very sexy and quality made shoes! And their customer service is excellent! HIGHLY recommend ordering from this site!
---
More from this collection